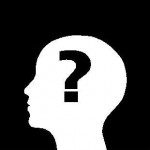 A lot of people get confused when the term "podcast" is mentioned.  People seem to recognize that because of the use of "cast" in the second syllable, the term has something to do with the process of distribution.
Many, however, wonder where the "pod" come from, and what it means when the two terms are merged.
Hopefully, that confusion can be cleared-up in the next few paragraphs.
First, to alleviate any confusion, the "pod" portion of "podcast" is said to be derived from the Apple Corporation's "ipod" – the ubiquitous little personal electronic device into which people load their favorite audio selections for their listening pleasure on demand.
When the two syllables are put together, they represent a term for a non-streamed, series of digital media files (either audio or video) that are released episodically and often (i.e.can be, but don't have to be), distributed via a "Real Simple Syndication."
Let's take a deeper look into that definition.
"non – streamed" – means that podcasts aren't transmitted in real time over the internet to the listener or viewer.  They are recorded, posted, and then retrieved and consumed at a time convenient to the listener or viewer.
"released episodically" – a particular podcast, (e.g Experiencing Vinton County), is comprised of separate serialized works.  The episodes usually have some common thread regarding the content (e.g for Experiencing Vinton County, the common theme is "things to do and places to see in Vinton County" – but there are many things to do and places to see in Vinton County).
"distributed via a "Real Simple Syndication"" – when a new episode of a podcast is published, pieces of software known as "pod-catchers" (which monitor whether there are new episodes available), notice the new episode, and download the episode for consumption.  Some of the better known pod-catchers include, "Juice," "HermesPod," "gPodder," "Podnova," "Zune," and perhaps the best known one, Apple's "iTunes," which not only manages the podcasts to which you are subscribed, but also facilitates the synchronization of those podcast files between your computer and your Apple device.
One other thing that you need to comprehend is that while podcasts may be intended to be consumed from an iPod or an iPhone, or some kind of a portable MP3 player, podcasts can also be consumed on a personal computer – whether it be a PC or a MAC.  The user can play the podcast from inside one of the pod-catchers, or most pod-casts can be played from the site on which they originally reside.
Here is a YouTube Video which will help to clarify more about podcasts:
If you want to read even more regarding podcasts, click on this link: http://en.wikipedia.org/wiki/Podcast