Podcast: Play in new window | Download (16.7MB) | Embed
Each year the Vinton County Chamber of Commerce holds an annual meeting and banquet to celebrate the people and places of Vinton County. This year the Chamber will honor Linda Remy as Person of the Year, Ahoy Transport as Business of the Year, the Vinton County Fitness Club for Community Spirit and Ryan Seitz for Distinguished Service. In this episode Bruce and Brandi talk about the upcoming Chamber banquet and the people who are being recognized for their accomplishments.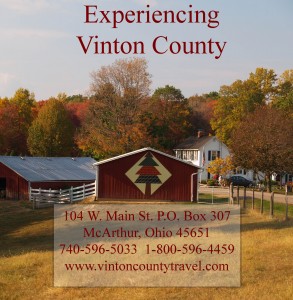 Does your business, group or organization need a podcast? If so, call dbkmediaservices.com at 740-569-3254, or email us at dbkmediaservices@gmail.com. We'll be glad to talk with you about your ideas and how your goals can be met through the use of today's progressive media.