Podcast: Play in new window | Download (Duration: 1:06:25 — 45.7MB) | Embed
A great return for SVC Sport Talk following the break as we talk JV basketball and what factors go into moving kids up and down from JV to varsity (including thoughts on game experience vs. practice and how to handle juniors). The show also contains our normal breakdown of boys and girls as we look at the big weekend of three-point shots on the boys' side, and we discuss the impact of weather for the girls. All this and more including Fast Break questions looking at sectional titles, stats, and factors in league race.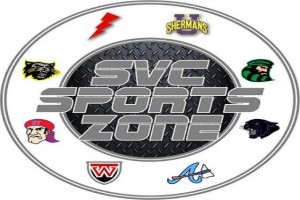 Does your business, group or organization need a podcast? If so, call dbkmediaservices.com at 740-569-3254, or email us at dbkmediaservices@gmail.com. We'll be glad to talk with you about your ideas and how your goals can be met through the use of today's progressive media.