Podcast: Play in new window | Download (Duration: 1:02:33 — 43.0MB) | Embed
Great show this week as Bruce has Shayne and Derrick discuss the great play of Unioto over the past few weeks as well as the dynamics of different matchups in the girls' league. On the boys' side, the topic of POY and all-league is discussed at the halfway point, we discuss the intensity of the Unioto/ZT rivalry, and we discuss the favorites in the race for second place. Finally, the fans have given some great feedback this week including last week's JV discussion, observations of officiating, and the school (fans) Shayne and Derrick upset the most over the years of covering the SVC.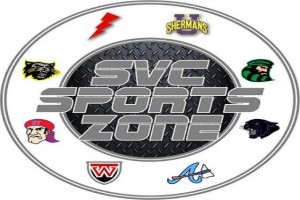 Does your business, group or organization need a podcast? If so, call dbkmediaservices.com at 740-569-3254, or email us at dbkmediaservices@gmail.com. We'll be glad to talk with you about your ideas and how your goals can be met through the use of today's progressive media.