Podcast: Play in new window | Download (Duration: 1:00:21 — 41.5MB) | Embed
Scheduling seems to be on the mind of coaches, administrators, and fans this week as people want to talk SVC All-Day Event, as well as, the boys playing in the Friday/Saturday format and the impact it is having on the race.
The inbox also wants to start the debate of POY and all-league selection for boys and girls, and Liar, Liar Stripes on Fire will ask: Just what does it take to be a good official? Beyond the stripes, Jeremy will also take a possible uncomfortable question from the point of an administrator in reaction to last week's crowd behavior discussion.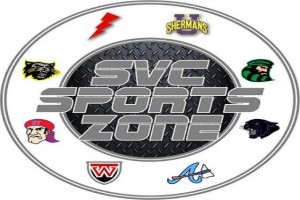 Does your business, group or organization need a podcast? If so, call dbkmediaservices.com at 740-569-3254, or email us at dbkmediaservices@gmail.com. We'll be glad to talk with you about your ideas and how your goals can be met through the use of today's progressive media.