Podcast: Play in new window | Download (Duration: 56:12 — 38.7MB) | Embed
On this week's show SVCsportszone.com's Shayne Combs releases his annual all-league selections for the girls as Jeremy explains if he agrees or disagrees. The show also discusses SVC championship runs for boys and girls, a breakdown of the boys' sectional brackets, and one of the great Liar, Liar Stripes on Fire topics the show has ever discussed.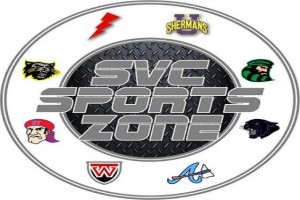 Does your business, group or organization need a podcast? If so, call dbkmediaservices.com at 740-569-3254, or email us at dbkmediaservices@gmail.com. We'll be glad to talk with you about your ideas and how your goals can be met through the use of today's progressive media.