Podcast: Play in new window | Download (Duration: 1:00:39 — 41.7MB) | Embed
This week's show has a response to all-league selections, a bunch of boys' tournament talk, some girls' tournament discussion as well, and a topic that had all sorts of Facebook response. In this week's Fast Break, Shayne is handing out grades for the winter sports in the SVC, and he is comparing the fall to the winter. Finally, we peek ahead to the spring to see what the SVC has coming up when the weather turns warm for good.
This episode will be our last "winter season" episode, but don't fret – we'll be back just as the spring sports are cranking-up.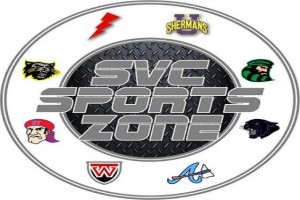 Does your business, group or organization need a podcast? If so, call dbkmediaservices.com at 740-569-3254, or email us at dbkmediaservices@gmail.com. We'll be glad to talk with you about your ideas and how your goals can be met through the use of today's progressive media.