Podcast: Play in new window | Download (Duration: 1:12:53 — 50.2MB) | Embed
It is the final chance to talk about basketball, and we do that as half of our boys' league is headed to the Convo. Also, the SE Lady Panthers are playing for a district title. This week's feature segment discusses the life of the three-sport athlete and how each sport influences the participation of others. Paint Valley's Lea McFadden, Piketon's Camryn Chandler, and Unioto's Hallie Pinkerton all join the show to discuss it with us.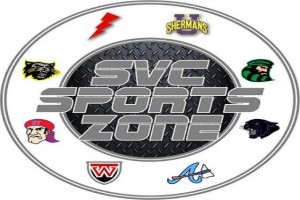 Does your business, group or organization need a podcast? If so, call dbkmediaservices.com at 740-569-3254, or email us at dbkmediaservices@gmail.com. We'll be glad to talk with you about your ideas and how your goals can be met through the use of today's progressive media.