Podcast: Play in new window | Download (Duration: 58:03 — 39.9MB) | Embed
Of course we have wall-to-wall coverage of the instant-classic, five-set thriller that took place in Frankfort this past week, but our volleyball coverage discusses what is going on in the league from top to bottom. The inbox is talking football, and as we prepare to start SVC play, it is crazy how hard football is to predict. We define the word upset, comment on the 7:00 p.m. start time for football, and this week's Hurry-Up Offense is used to honor cross country, soccer, golf, and tennis.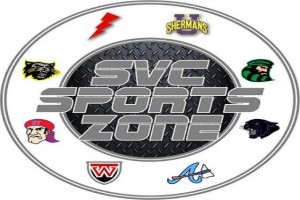 Does your business, group or organization need a podcast? If so, call dbkmediaservices.com at 740-569-3254, or email us at dbkmediaservices@gmail.com. We'll be glad to talk with you about your ideas and how your goals can be met through the use of today's progressive media.