Podcast: Play in new window | Download (Duration: 1:18:44 — 54.1MB) | Embed
Another great week on SVC Sports Talk as SVC champion golfers from Piketon join the show to talk about their league title. The show contains an abundance of football and volleyball discussion at the halfway point, but some of the talk is interrupted by an ongoing topic that influences the whole league and just doesn't seem to ever go away. Finally the Hurry-Up offense is talking best game, best performance, underrated fall coach, and the top male/female athlete to this point in 2016.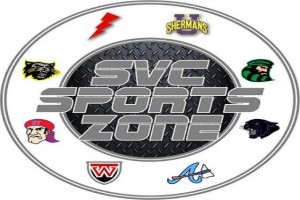 Does your business, group or organization need a podcast? If so, call dbkmediaservices.com at 740-569-3254, or email us at dbkmediaservices@gmail.com. We'll be glad to talk with you about your ideas and how your goals can be met through the use of today's progressive media.