Podcast: Play in new window | Download (Duration: 1:15:52 — 52.1MB) | Embed
The inbox was busy this week as we talk media and coaching relationships as well as SVC procedures Shayne and Derrick would like to see changed.
It is going to be an amazing week in the SVC. In volleyball, we prepare to crown a champion this week, and in football, ZT looks to take a strangle hold on first place. Speaking of titles, the league crowned its first-ever soccer champ, and our golf champ is preparing to play on Ohio's biggest stage this week. Finally, we look at CC preparing for the SVC championships, and we discuss the postseason outlook for several fall sports.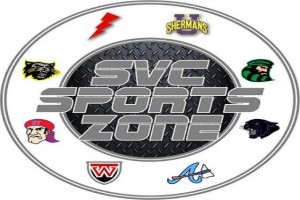 Does your business, group or organization need a podcast? If so, call dbkmediaservices.com at 740-569-3254, or email us at dbkmediaservices@gmail.com. We'll be glad to talk with you about your ideas and how your goals can be met through the use of today's progressive media.