Podcast: Play in new window | Download (Duration: 58:01 — 39.9MB) | Embed
State CC, regional volleyball, and playoff football help us put a cap on fall episodes here on SVC Sports Talk, but beyond the fall sports on the field, course, or court, we still have some great discussion points brought up by Coach Smith of Adena as well as other media and facility concerns. Also, some feedback from last week's Pierce Mowery and SVC wrestling discussions allows us a chance to talk winter sports on the boys' side, but the biggest topic this week comes on the girls' side: Will girls' basketball ever rebound to the level of volleyball in the SVC and the area?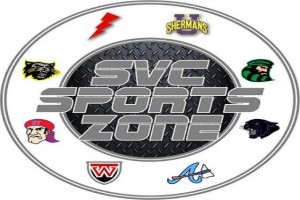 Does your business, group or organization need a podcast? If so, call dbkmediaservices.com at 740-569-3254, or email us at dbkmediaservices@gmail.com. We'll be glad to talk with you about your ideas and how your goals can be met through the use of today's progressive media.