Podcast: Play in new window | Download (Duration: 3:02:07 — 125.1MB) | Embed
In this special edition of SVC Sports Talk, Shayne, John and even Bruce bring you complete coverage of the Division VI, Region 24, Regional Quarterfinal Football game as Grandview Heights travels to Paint Valley to take on the Bearcats on the evening of Friday, November 8th, 2019.
This is a complete replay of the streamed broadcast from that evening, and includes the pre-game, halftime and post-game conversation, as well as the game itself. The pre-game show includes an inspiring interview with PV's Bryce Newland.
We hope you enjoy it as much as we enjoyed bringing it to you!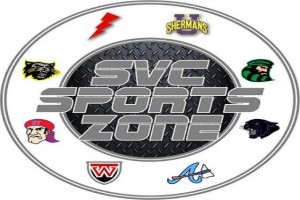 Does your business, group or organization need a podcast? If so, call dbkmediaservices.com at 740-569-3254, or email us at dbkmediaservices@gmail.com. We'll be glad to talk with you about your ideas and how your goals can be met through the use of today's progressive media.