Podcast: Play in new window | Download (Duration: 42:53 — 29.5MB) | Embed
We have a bunch of basketball to discuss on our winter tip-off shows of SVC Sports Talk. The two-part preview first includes the boys (SHOW 139) as well as the girls (SHOW 140).
For the girls, the debate on the state of girls' basketball compared to volleyball has some carryover from the fall, and then Shayne analyzes the entire league including a close look at all eight schools. We also hear from one of the league's best athletes in Paint Valley's Mikayla Newland who recently announced she will be playing college softball at the Division I level.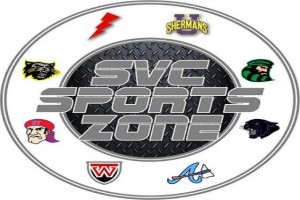 Does your business, group or organization need a podcast? If so, call dbkmediaservices.com at 740-569-3254, or email us at dbkmediaservices@gmail.com. We'll be glad to talk with you about your ideas and how your goals can be met through the use of today's progressive media.