Podcast: Play in new window | Download (Duration: 51:09 — 35.2MB) | Embed
With basketball season entering the regular season, SVC Sports Talk returns to its weekly show format. In this week's show, Shayne answers fan feedback ranging from defensive and offensive strategy, developing of post play (with comments from Lou Postage), and how simply scoring the basketball is perhaps the biggest separation in this year's girls' league. The show also includes the return of the Fast Break segment which covers unfortunate headlines, breakout players, things happening too much, and the keys to watch as league play begins.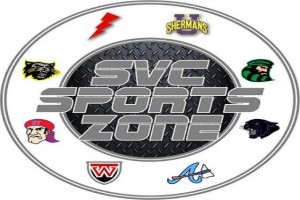 Does your business, group or organization need a podcast? If so, call dbkmediaservices.com at 740-569-3254, or email us at dbkmediaservices@gmail.com. We'll be glad to talk with you about your ideas and how your goals can be met through the use of today's progressive media.