Podcast: Play in new window | Download (Duration: 1:03:31 — 43.7MB) | Embed
In our final show of 2017, Shayne and Derrick discuss the key headlines of SVC basketball (boys and girls) including some history in the process of being made. The inbox has a few responses to little league, Super Saturday, and a great comment about volleyball's influence on basketball. In our Fast Break segment, we look back at a popular segment from SVC Sports Talk past known as Liar, Liar Stripes on Fire. Finally, we look back on some of our favorites in 2017 and look ahead to 2018.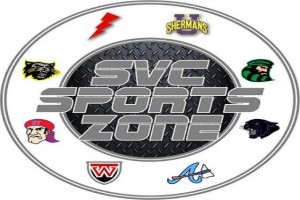 Does your business, group or organization need a podcast? If so, call dbkmediaservices.com at 740-569-3254, or email us at dbkmediaservices@gmail.com. We'll be glad to talk with you about your ideas and how your goals can be met through the use of today's progressive media.