Podcast: Play in new window | Download (Duration: 57:36 — 39.6MB) | Embed
Merry Christmas SVC fans! We have a great "listening" gift for all of you this week as we honor the accomplishment of scoring 1,000 career points as it even overlaps with last week's AAU discussion.
In this week's Liar, Liar Stripes on Fire segment, Jeremy will clarify how to properly count to three, five, and 10, and our Fast Break will highlight predictions coming true, other predictions still unfinished, boys' post play, and girls' offense slowly but surely becoming better.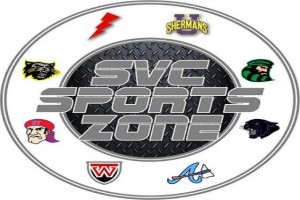 Does your business, group or organization need a podcast? If so, call dbkmediaservices.com at 740-569-3254, or email us at dbkmediaservices@gmail.com. We'll be glad to talk with you about your ideas and how your goals can be met through the use of today's progressive media.