Podcast: Play in new window | Download (8.3MB) | Embed
In this episode of Experiencing Vinton County, Bruce and Brandi talk to Aaron Chesser about the Firefighter Ryan Seitz Memorial 5K Run/Walk. Aaron is a Vinton County Jaycee and volunteer firefighter for the McArthur Fire Department who is helping organize the event.
Ryan Seitz was a McArthur volunteer firefighter who died in the line of duty in September 2010. As the community continues to cope with the grief of losing such a young man, the Vinton County Jaycees are organizing this event to honor his memory.
Aaron talks about where and when the 5K will be held and how to register. This is a fundraiser so he also explains how the proceeds will be used. Listen now to learn more about the Ryan Seitz Memorial 5K Run/Walk and how you can join in the event.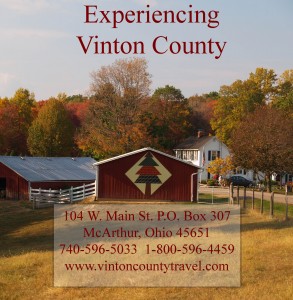 Does your business, group or organization need a podcast? If so, call dbkmediaservices.com at 740-569-3254, or email us at dbkmediaservices@gmail.com. We'll be glad to talk with you about your ideas and how your goals can be met through the use of today's progressive media.