Podcast: Play in new window | Download (16.6MB) | Embed
For over 35 years, Vinton County, and specifically Vinton County's Airport has played host to Ohio's Largest Free Airshow; and this year is no exception!
On Sunday, September 18th, beginning early in the morning and stretching throughout the entire day, the Vinton County airport becomes a busy place. Visitors from all over Ohio and surrounding states arrive to witness good old fashion barnstorming aerobatics, radio controlled flying, and parachutists as they plummet towards the ground until their falls are broken as their canopies deploy. Along with these activities, the famous chicken barbecue dinners will be available, along with other fare from the Vinton County Band Boosters and other vendors.
This year, the Vinton County Pilots and Boosters Association will dedicate the airshow to Harold Johnson who for many years was one of the main supporters and participants in the airshow.
In this episode, Brandi Betts talks with her co-host Bruce Knox who is a member of the Vinton County Pilots and Boosters about this year's airshow.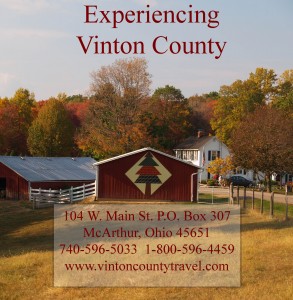 Does your business, group or organization need a podcast? If so, call dbkmediaservices.com at 740-569-3254, or email us at dbkmediaservices@gmail.com. We'll be glad to talk with you about your ideas and how your goals can be met through the use of today's progressive media.