Podcast: Play in new window | Download (Duration: 1:01:25 — 42.2MB) | Embed
The show agenda was prepared to answer an email about the Unioto boys repeating as an undefeated district champion, and Shayne will still respond, but obviously this topic took a terrible turn with the injury to Cole Cottrill Friday night. Cottrill, as well as Coach Hoops, joins the show in the first segment. In segment two, Shayne will turn his attentions to the girls' side and talk WF/SE as well as the rest of the league. For this week's Fast Break, it was special email wanting Shayne to describe SVC coaches (this week's first half is Jason Smith, Matt Hoops, Jeran Cox, Eric Snyder, Dave Shoemaker, Allen Koker, Brett Coreno, and Trevor Younkin. Finally, the show talks fundamentals and intangibles and some keys to teaching them at the younger levels.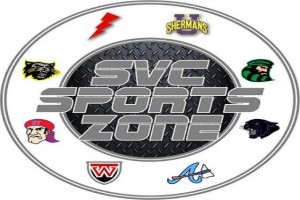 Does your business, group or organization need a podcast? If so, call dbkmediaservices.com at 740-569-3254, or email us at dbkmediaservices@gmail.com. We'll be glad to talk with you about your ideas and how your goals can be met through the use of today's progressive media.