Podcast: Play in new window | Download (Duration: 1:15:56 — 52.2MB) | Embed
This week's show gives Shayne a challenge that he possibly will lose before the first question is answered. As we prepare for the stretch run of the SVC season, Shayne and John will give their percentages to show which team has the inside track to the title. The guys will also analyze the readiness for tournament play of the SVC teams for boys and girls. Finally, a fun segment this week will also look a variety of players who fit some unique categories and unique skill sets.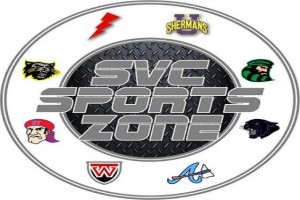 Does your business, group or organization need a podcast? If so, call dbkmediaservices.com at 740-569-3254, or email us at dbkmediaservices@gmail.com. We'll be glad to talk with you about your ideas and how your goals can be met through the use of today's progressive media.