Podcast: Play in new window | Download (Duration: 53:41 — 36.9MB) | Embed
This week's FAST BREAK segment is continued from last week's coaching discussion as Shayne describes eight more SVC coaches (Jeff Miller, Mike Adams, Richard Scott, John Denen, Jennifer Blue, Regina Newland, Todd Kellough, and Bud Brabson). With the weather playing a role in this week's schedule, we look at rescheduling issues, and how this can impact the upcoming tournament draws. The big showdown on the girls' side was able to beat the weather this week, and it certainly was as advertised as Southeastern and Westfall played an overtime thriller. Finally, the show responds to a follow-up email on last week's Unioto talk.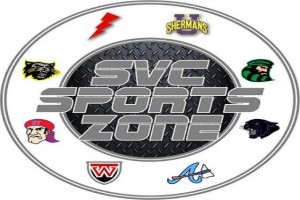 Does your business, group or organization need a podcast? If so, call dbkmediaservices.com at 740-569-3254, or email us at dbkmediaservices@gmail.com. We'll be glad to talk with you about your ideas and how your goals can be met through the use of today's progressive media.