Podcast: Play in new window | Download (Duration: 1:14:51 — 51.4MB) | Embed
Really fun show this week as the guys play some word association with some of the SVC athletes and teams. One segment of the show will analyze the unique ideas being considered to help complete the season. They also preview the big Unioto-Adnea boys' showdown this week, and they will end the show with some things that have surprised them a little bit this season.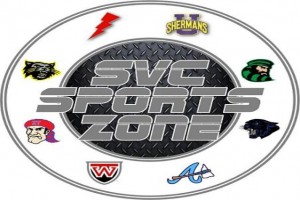 Does your business, group or organization need a podcast? If so, call dbkmediaservices.com at 740-569-3254, or email us at dbkmediaservices@gmail.com. We'll be glad to talk with you about your ideas and how your goals can be met through the use of today's progressive media.