Podcast: Play in new window | Download (Duration: 1:00:52 — 41.9MB) | Embed
With tournament time right around the corner we talk sectional draw process and breakdown the girls' brackets. As for regular season, on the boys' side we move from the Unioto talk from the last two weeks and begin looking at the trio of teams just behind. The Fast Break segment takes us to our Adena Sports Medicine SVC Leaders page as Shayne will analyze a variety to topics. Finally, we have one fan missing our Liar, Liar Stripes on Fire segment and wants Shayne to discuss the relationships between coaches and officials.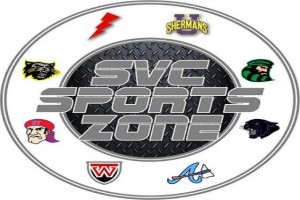 Does your business, group or organization need a podcast? If so, call dbkmediaservices.com at 740-569-3254, or email us at dbkmediaservices@gmail.com. We'll be glad to talk with you about your ideas and how your goals can be met through the use of today's progressive media.