Podcast: Play in new window | Download (Duration: 59:31 — 40.9MB) | Embed
An amazing run for SVC Sports Talk hits Show #150! On this special episode, we look back at some memorable moments on the show including ZT baseball, PV football, SE basketball, and some volleyball as well with Unioto, Adena, and Huntington. Beyond the memories, we have plenty of current stuff to discuss as well such as boys basketball postseason brackets, and on the girls' side, Shayne gives his annual All-SVCsportszone.com Girls' Basketball Team.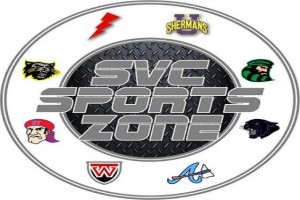 Does your business, group or organization need a podcast? If so, call dbkmediaservices.com at 740-569-3254, or email us at dbkmediaservices@gmail.com. We'll be glad to talk with you about your ideas and how your goals can be met through the use of today's progressive media.