Podcast: Play in new window | Download (Duration: 59:52 — 41.2MB) | Embed
In this week's show, Shayne makes his annual all-league selections for the boys. We look back at a week of championships for the girls, and we also look ahead at the tournament trail for the SVC. The show will also have another exciting Fast Break segment as we reminisce about this year and ask Shayne to give us the favorites for next season. Finally, the Postgame Comments has Shayne giving his State of the Union of the Scioto Valley Conference.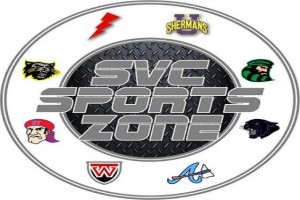 Does your business, group or organization need a podcast? If so, call dbkmediaservices.com at 740-569-3254, or email us at dbkmediaservices@gmail.com. We'll be glad to talk with you about your ideas and how your goals can be met through the use of today's progressive media.