Podcast: Play in new window | Download (Duration: 56:10 — 38.6MB) | Embed
This week's show starts on the girls' side as our D-III trio faced three tough tests while Unioto passed the D-II test over at Southeastern. In boys, we had all-league feedback, upsets, SVC classics in our Liar, Liar Stripes on Fire segment, and discussion on why so physical and why does tournament take so long to play? Can we fix it? More officials? More venues?
Finally, the Fast Break is highlighted by a question concerning Unioto taking on the SVC all-stars, using other venues other than the Convo, and a look at SVC wrestling growing fast.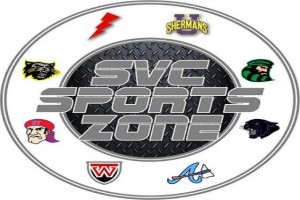 Does your business, group or organization need a podcast? If so, call dbkmediaservices.com at 740-569-3254, or email us at dbkmediaservices@gmail.com. We'll be glad to talk with you about your ideas and how your goals can be met through the use of today's progressive media.