Podcast: Play in new window | Download (Duration: 48:37 — 33.5MB) | Embed
In the final basketball show of the season, Shayne Combs and Jeremy Ward invite a longtime listener, Chris Eldridge, into the studio to join in on the discussion. The show talks plenty of basketball but also revisits some of the ongoing topics such as expansion, little league, kids playing multiple sports, SVC stereotypes and a different look at officiating in our Liar, Liar Stripes on Fire segment.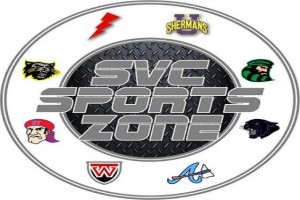 Does your business, group or organization need a podcast? If so, call dbkmediaservices.com at 740-569-3254, or email us at dbkmediaservices@gmail.com. We'll be glad to talk with you about your ideas and how your goals can be met through the use of today's progressive media.