Podcast: Play in new window | Download (Duration: 1:28:11 — 60.6MB) | Embed
While we all spend time at home with our families, we hope some SVC Sports Talk can help entertain our SVC fans. On this week's show, we welcome Cam Evans, Marcy Dudgeon, Nate Keiser, Seth Beeler, and Amber Cottrill. Shayne and John comment on this unique situation we are going through. They discuss a timeline and how it has and will continue to influence our SVC athletes and programs. The guys will also deliver a key message to all the athletes, and we give SVC Shout-Outs to the seniors across the league.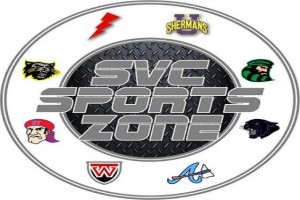 Does your business, group or organization need a podcast? If so, call dbkmediaservices.com at 740-569-3254, or email us at dbkmediaservices@gmail.com. We'll be glad to talk with you about your ideas and how your goals can be met through the use of today's progressive media.