Podcast: Play in new window | Download (Duration: 1:17:32 — 53.3MB) | Embed
This past week, Dave Shoemaker posted a great article (you can find link at SVCsportszone.com) on boys' basketball in the SVC in 1992. It was a great recap of a special time in league history. The article has generated some great fan feedback, and on this week's feature segment, Shayne and John discuss the topic in great detail including comparisons to other times in league history. We also have a great fan question asking us to face some possible reality of considering what an empty year of sports could mean to our SVC schools and programs, and as promised, we will continue our SVC Senior Shout Outs to honor the seniors who are going without their final season to this point.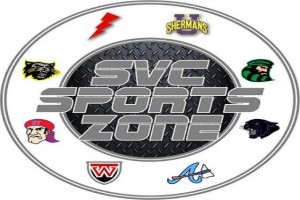 Does your business, group or organization need a podcast? If so, call dbkmediaservices.com at 740-569-3254, or email us at dbkmediaservices@gmail.com. We'll be glad to talk with you about your ideas and how your goals can be met through the use of today's progressive media.