Podcast: Play in new window | Download (Duration: 1:17:10 — 53.0MB) | Embed
On this week's show, we analyze all the quarantine workouts that are keeping our SVC athletes busy. We also have some fan feedback generated from last week's discussion that has a few fans asking a variety of questions about the state of the league over the past decade. We also continue our spring segment of Senior Shout Outs to honor our seniors of 2020 during this difficult time as Unioto's Avery Miller and Paint Valley's Oliva Smith both provide a special message for their older teammates.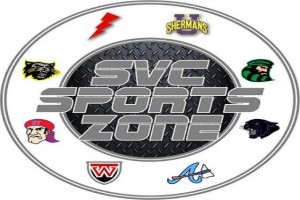 Does your business, group or organization need a podcast? If so, call dbkmediaservices.com at 740-569-3254, or email us at dbkmediaservices@gmail.com. We'll be glad to talk with you about your ideas and how your goals can be met through the use of today's progressive media.