Podcast: Play in new window | Download (Duration: 52:28 — 36.1MB) | Embed
Fans, it is great to be back on SVC Sports Talk this spring. On our opening show we look at our spring leagues (baseball, softball, and track). The discussion looks at key headlines, players to watch, and some emails, social media comments, and face-to-face conversation brings up some great topics including softball pitchers being able to pitch with no limit and how that can change things. It also asks about pitch count in baseball, and finally, the show analyzes how weather can really impact performances in all sports.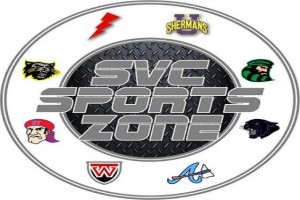 Does your business, group or organization need a podcast? If so, call dbkmediaservices.com at 740-569-3254, or email us at dbkmediaservices@gmail.com. We'll be glad to talk with you about your ideas and how your goals can be met through the use of today's progressive media.