Podcast: Play in new window | Download (Duration: 1:03:43 — 43.8MB) | Embed
The topic of weather certainly has impacted the past week in the SVC, and it is showing up in several discussions on this week's show. The show welcomes back a segment known as "Have a Clue Blue" as well as a familiar voice to the show. The discussion of pitch count (both baseball and softball) is sure to generate a lot of opinions, and this week's Extra Innings will include things that are surprising, not surprising, breakout athletes, and what the fans should look for this week.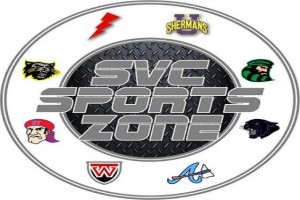 Does your business, group or organization need a podcast? If so, call dbkmediaservices.com at 740-569-3254, or email us at dbkmediaservices@gmail.com. We'll be glad to talk with you about your ideas and how your goals can be met through the use of today's progressive media.