Podcast: Play in new window | Download () | Embed
SVC fans, on this week's show Shayne Combs and Jeremy Ward breakdown the slow starting spring season. Join in on the discussion of funding of spring sports and the things missing that could help the spring sports grown. Also, what things in baseball and softball are playing out has expected, playing out somewhat different, and what is it you hope to learn in the upcoming week? Finally, in this week's "Have a Clue Blue" the show takes a look at the assigning of umpires and the different challenges that come with the process.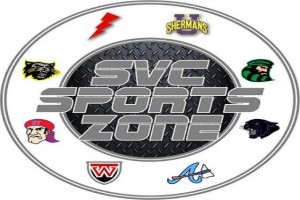 Does your business, group or organization need a podcast? If so, call dbkmediaservices.com at 740-569-3254, or email us at dbkmediaservices@gmail.com. We'll be glad to talk with you about your ideas and how your goals can be met through the use of today's progressive media.