Podcast: Play in new window | Download (Duration: 35:57 — 24.8MB) | Embed
Great show this week as Shayne Combs and Jeremy Ward respond to some great fan response. Is the future of spring sports in trouble? What separates Adena baseball and Westfall softball? What is unique about this year's league, and what is the headline to watch for in the second half? The show also has some FAIR/UNFAIR discussing Morgan Geno in softball and Gold Ball in baseball. Finally, this week's "Have a Clue Blue" we talk about the difficulty of "live" calls and how different partnerships are a little better in managing the game.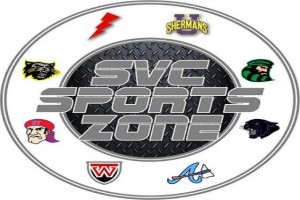 Does your business, group or organization need a podcast? If so, call dbkmediaservices.com at 740-569-3254, or email us at dbkmediaservices@gmail.com. We'll be glad to talk with you about your ideas and how your goals can be met through the use of today's progressive media.