Podcast: Play in new window | Download (Duration: 1:38:40 — 67.8MB) | Embed
Welcome to our 250th show of SVC Sports Talk. In this week's Three Up . . . Three Down, John continues to headline our current topics for the Scioto Valley Conference, and Shayne will use his three headlines to look back over the history of SVC Sports Talk. We have some really interesting guests who will stop by; Matt Combs, Jeremy Ward, Derrick Webb and Eric Snyder all call in to join us on this special edition, as we celebrate the SVC and 250 Episodes of SVC Sports Talk. Join us!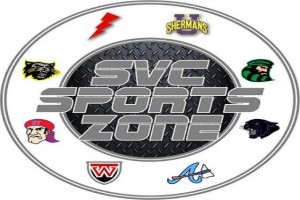 Does your business, group or organization need a podcast? If so, call dbkmediaservices.com at 740-569-3254, or email us at dbkmediaservices@gmail.com. We'll be glad to talk with you about your ideas and how your goals can be met through the use of today's progressive media.