Podcast: Play in new window | Download (Duration: 1:10:17 — ) | Embed
This week's Three Up-Three Down as well as our first feature segment will give the fans a look at what is going on in our baseball and softball league races. Scheduling is a big topic in this week's fan feedback, and John shares some issues he ran into this week. Continuing with fan feedback, we get a chance to look at some individual performances in league play, and we analyze some of the ballparks in the SVC. Finally, we end the show with another segment of Coaches' Corner.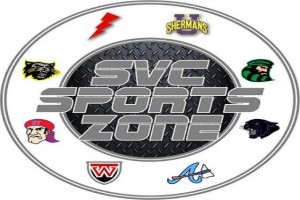 Does your business, group or organization need a podcast? If so, call dbkmediaservices.com at 740-569-3254, or email us at dbkmediaservices@gmail.com. We'll be glad to talk with you about your ideas and how your goals can be met through the use of today's progressive media.