Podcast: Play in new window | Download (Duration: 59:25 — 40.9MB) | Embed
The end of the regular season in upon us and there is plenty of storylines in the SVC. Two champions have clinched but are still chasing gold, and the tournament brackets have been released so all SVC schools know what to expect in the postseason. In our Three Up, Three Down Shayne and Jeremy switch roles to see if they can agree on the baseball and softball brackets, and in this week's Have a Clue Blue we talk about a common conversation between coach and umpire that can certainly unfold quite differently depending on who is in charge. All this plus track talk and some other topics as well!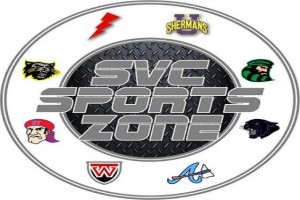 Does your business, group or organization need a podcast? If so, call dbkmediaservices.com at 740-569-3254, or email us at dbkmediaservices@gmail.com. We'll be glad to talk with you about your ideas and how your goals can be met through the use of today's progressive media.