Podcast: Play in new window | Download (Duration: 1:15:14 — 51.7MB) | Embed
SVC fans, it is great to be back in the studio talking everything SVC for the upcoming year. We have a great football preview including the reasons why Paint Valley and Unioto will (or won't) win the league including the role several other programs will play in that. We also talk plenty of volleyball has we analyze the league from top to bottom. Finally, John gives a soccer prediction, and we will set some high goals for some of our league's most elite athletes in golf, cross country, and tennis.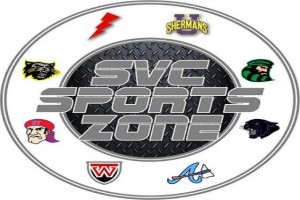 Does your business, group or organization need a podcast? If so, call dbkmediaservices.com at 740-569-3254, or email us at dbkmediaservices@gmail.com. We'll be glad to talk with you about your ideas and how your goals can be met through the use of today's progressive media.