Podcast: Play in new window | Download (Duration: 1:07:00 — 46.1MB) | Embed
Welcome back SVC fans! On our first show of Season 8, Shayne Combs and John Bruce breakdown everything in fall sports including key headlines, players to watch, and responses to some of the key things on the mind of SVC fans.
The show also includes thoughts from Adena volleyball coach Laura Smith, and seniors Reece Kerns of Adena and Paint Valley's Savannah Smith discuss the role of senior leadership when dealing with a young team.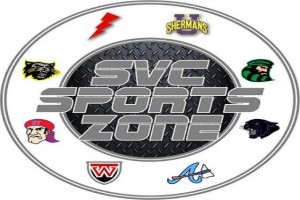 Does your business, group or organization need a podcast? If so, call dbkmediaservices.com at 740-569-3254, or email us at dbkmediaservices@gmail.com. We'll be glad to talk with you about your ideas and how your goals can be met through the use of today's progressive media.