Podcast: Play in new window | Download (Duration: 1:11:49 — 49.4MB) | Embed
As always this time of year, the fan feedback is talking football. Was the 7-1 start a sign of a great league, or a week of great matchups? Ground game, defense, scheduling, and more are in this week's discussion including a great email on the future of Piketon/Waverly.
As for volleyball, we are ready for league play, and we will talk individuals and teams that shined in the league's 14-3 nonleague start.
Facilities influence on programs, SVC school offering too many sports, Westfall/Unioto girls' soccer, Macy Bridenbaugh, back-to-back SVC golf matches, Maddi Shoults, and upcoming cross country events all help complete this week's agenda.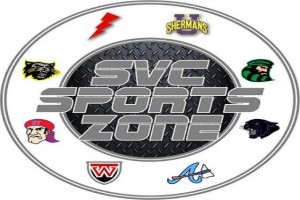 Does your business, group or organization need a podcast? If so, call dbkmediaservices.com at 740-569-3254, or email us at dbkmediaservices@gmail.com. We'll be glad to talk with you about your ideas and how your goals can be met through the use of today's progressive media.