Podcast: Play in new window | Download (Duration: 2:22:32 — 97.9MB) | Embed
In a special broadcast Thursday night, SVC Sports Talk left the studio and went live from Chillicothe to bring fans the play-by-play of the Paint Valley/Fisher Catholic football game. As Shayne Combs and Joe Holbert called the action, the night belonged to the Black and Gold as PV rolled to a 36-6 win. Check the website for details and listen here for the pregame, the play-by-play, and a halftime show that includes interviews with Teagan McFadden, Josh Krech, Austin Baker, and a word from Joe on Lazy H Cabins. The halftime show also includes Shayne breaking down all the SVC fall sports around the league.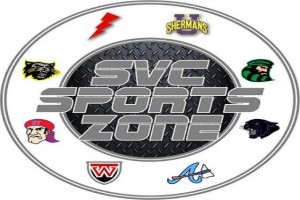 Does your business, group or organization need a podcast? If so, call dbkmediaservices.com at 740-569-3254, or email us at dbkmediaservices@gmail.com. We'll be glad to talk with you about your ideas and how your goals can be met through the use of today's progressive media.