Podcast: Play in new window | Download (Duration: 1:05:49 — 45.3MB) | Embed
Here's the run-down for Episode 192:
*A look at Zane Trace's new facilities and how it ranks with overall facilities in the SVC
*Talking football including the spread offense, flag football's impact on little league sports, and questions answered from Week 1 to Week 2
*A fan-filled segment of Hurry-Up Offense including impact of equipment, Sylvia Gray's perfect game, preparing for your HS Fantasy Football draft, and McKinley Mitten's incredible soccer season moving to basketball
*Great volleyball talk about Unioto's stat sheet, Piketon & SE's start, and the Huntington win over Adena
*Playing Through segment as we look at Unioto's second straight win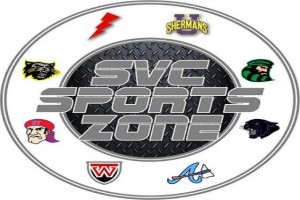 Does your business, group or organization need a podcast? If so, call dbkmediaservices.com at 740-569-3254, or email us at dbkmediaservices@gmail.com. We'll be glad to talk with you about your ideas and how your goals can be met through the use of today's progressive media.