Podcast: Play in new window | Download (Duration: 1:02:57 — 43.3MB) | Embed
Here's the run-down for Episode 193:
*Milestones, stats, & how the modern-day sports world is handling it all
*Hurry-Up Offense is talking elite fall coaches in the SVC as well as non-league schedules and its influence on stats, all-league, and Fantasy Football
*In football, the show prepares fans for SVC play including over/under wins to win outright title and X-factors in the league race
*In volleyball, the show looks at what makes sense and what makes no sense in the early going
*Finally, our Playing Through Segment explains why the second half of the season will showcase our league's elite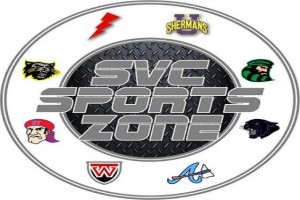 Does your business, group or organization need a podcast? If so, call dbkmediaservices.com at 740-569-3254, or email us at dbkmediaservices@gmail.com. We'll be glad to talk with you about your ideas and how your goals can be met through the use of today's progressive media.