Podcast: Play in new window | Download (Duration: 1:05:27 — 45.0MB) | Embed
Passion, intensity, celebrations – these are all a part of sports, but when do athletes cross the line with their behavior? This is discussed on this week's show. After a great week of talking QB's and SVC football last week, this week's show does analyze some football, but volleyball takes more of a lead role as the league got underway this past week. Finally, you will enjoy this week's Hurry-Up Offense as Shayne and Derrick talk key teams, key players, and key headlines dominating the SVC this fall.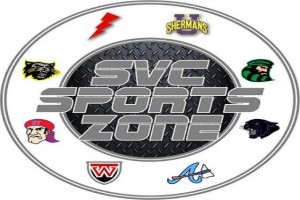 Does your business, group or organization need a podcast? If so, call dbkmediaservices.com at 740-569-3254, or email us at dbkmediaservices@gmail.com. We'll be glad to talk with you about your ideas and how your goals can be met through the use of today's progressive media.