Podcast: Play in new window | Download (Duration: 1:09:14 — 47.6MB) | Embed
On this week's show, we hear from Unioto's Hallie Pinkerton as well as Southeastern's Lane Ruby and Coach Evan Gallaugher. We have detailed discussion of the latest headlines for volleyball and football. We also analyze a busy week for the golf league, and John will talk elite goal scorers in soccer. We also make time for cross country, and you may be surprised to find out which former SVC stars are helping grow tennis at OU-C.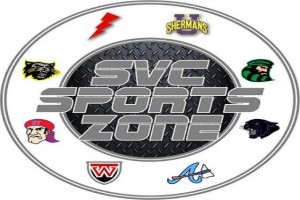 Does your business, group or organization need a podcast? If so, call dbkmediaservices.com at 740-569-3254, or email us at dbkmediaservices@gmail.com. We'll be glad to talk with you about your ideas and how your goals can be met through the use of today's progressive media.