Podcast: Play in new window | Download (Duration: 1:02:37 — 43.0MB) | Embed
In a different type of format this week, Shayne and John turn to a trio of coaches to talk a little of everything SVC. Paint Valley's Corey Dye, Unioto's Matt Hoops, and Eric Snyder of Huntington all join the show to talk about student-athletes throughout the league including boys/girls from multiple sports.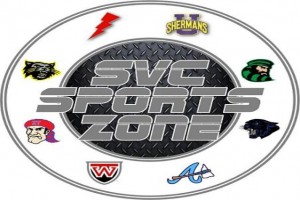 Does your business, group or organization need a podcast? If so, call dbkmediaservices.com at 740-569-3254, or email us at dbkmediaservices@gmail.com. We'll be glad to talk with you about your ideas and how your goals can be met through the use of today's progressive media.