Podcast: Play in new window | Download (Duration: 1:00:18 — 41.5MB) | Embed
On this week's show, Dr. Strauch of Adena Sports Medicine returns to the show for the second part of our interview as this week's topic is field turf. In our fall recap, we have our first fall SVC champion, another team with the inside track to be champion, and finally, a champion to perhaps be decided this Friday night. Also the show features feedback from last week's discussion on coaching and some of the feedback takes us full circle back to Dr. Strauch's response on last week's show.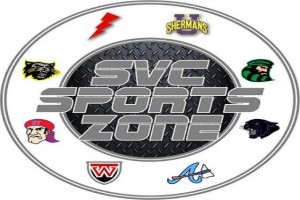 Does your business, group or organization need a podcast? If so, call dbkmediaservices.com at 740-569-3254, or email us at dbkmediaservices@gmail.com. We'll be glad to talk with you about your ideas and how your goals can be met through the use of today's progressive media.