Podcast: Play in new window | Download (Duration: 46:44 — 32.1MB) | Embed
This week's show includes some medical viewpoints from Adena Sports Medicine on a few of the key topics here in Season Five of SVC Sports Talk. The volleyball fans continue to make the show fun as this week the volleyball segment looks at halfway awards for POY, COY, and overall storylines to this point. As for Football Focus, it is hard not to peek ahead to the ZT/PV game in Week 6, but a fan helps us stay in the present by asking if Piketon is being overlooked. All this plus a look at golf, and a brewing topic that could have people from all over southern Ohio giving an opinion in the weeks to come.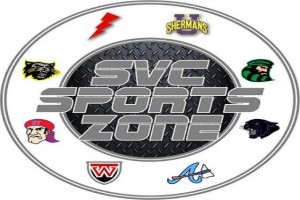 Does your business, group or organization need a podcast? If so, call dbkmediaservices.com at 740-569-3254, or email us at dbkmediaservices@gmail.com. We'll be glad to talk with you about your ideas and how your goals can be met through the use of today's progressive media.