Podcast: Play in new window | Download (Duration: 56:30 — 38.9MB) | Embed
Included in Episode 197 of SVC Sports Talk are these fine topics:
*More football please – the fans asked (and then asked in a more demonstrative way over the weekend)
*A look at Southeastern's big win over Unioto and the reaction from around the area
*This week's Hurry-Up Offense looks at the tournament brackets for high school volleyball as we analyze the postseason for our SVC teams.
*A look at Piketon's Jordan Morris and what she means to Piketon's successful three-year run
*A look at "The Rematch" as Unioto and Southeastern finish the regular season Thursday night.
*Our Playing Through Segment looks at our SVC champs now heading to State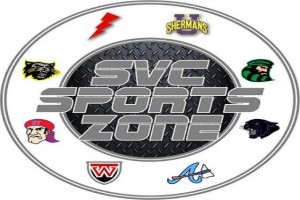 Does your business, group or organization need a podcast? If so, call dbkmediaservices.com at 740-569-3254, or email us at dbkmediaservices@gmail.com. We'll be glad to talk with you about your ideas and how your goals can be met through the use of today's progressive media.